It is with great sadness that we share the news that one of our longtime Board Members, David M. Livingston, MD, passed away unexpectedly on Sunday, October 17.
David was an internationally recognized expert on oncogenes and tumor suppressor genes whose research was critical to our current understanding of cancer development. He was the Emil Frei Distinguished Professor of Genetics and Medicine at Harvard Medical School, Chief of the Charles A. Dana Division of Human Cancer Genetics, and Deputy Director of the Dana-Farber Cancer Institute.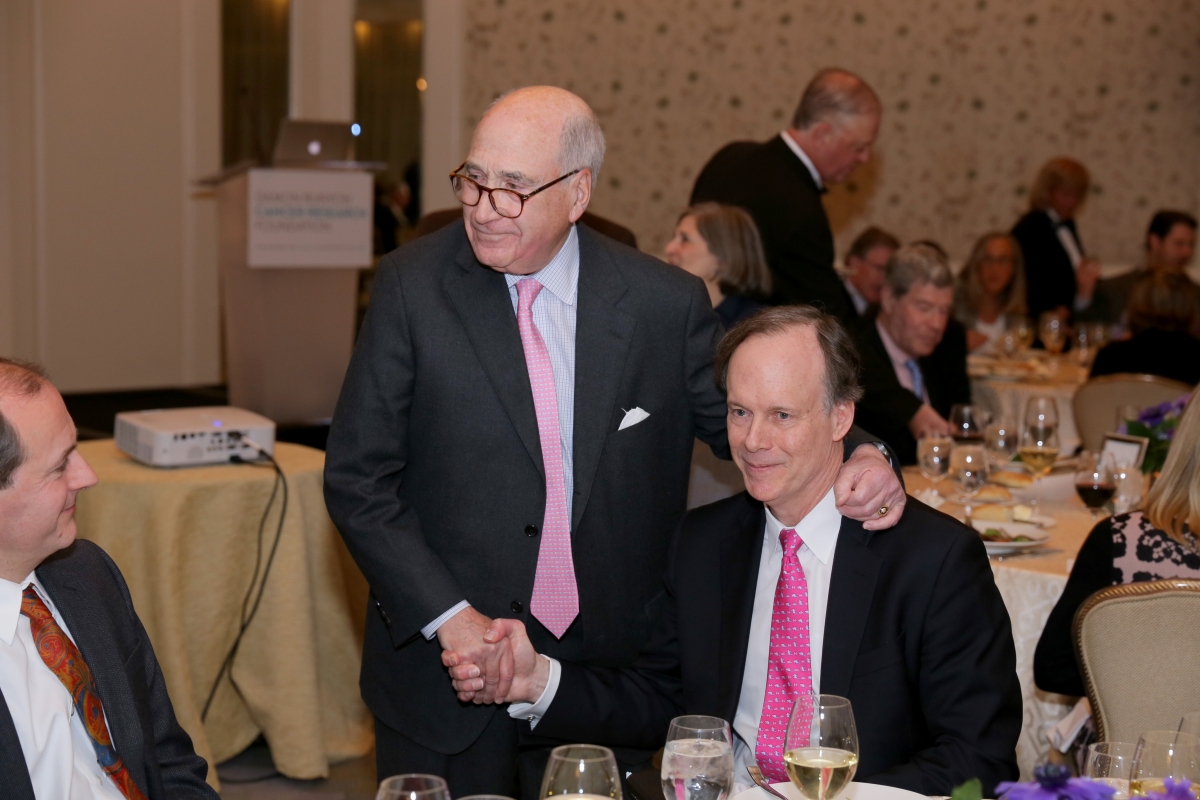 From the day he joined our Scientific Advisory Committee (now the Fellowship Award Selection Committee) in 1988, David was a tireless champion of Damon Runyon, our mission, and our scientists. He joined the Board of Directors in 1992 after serving as a scientific mentor to several of our current Board Members, including Nobel Laureate William G. Kaelin, Jr., MD, who took over as Vice Chair of Scientific Programs from David in 2016. Under David's guidance, Damon Runyon launched 6 new award programs to address urgent gaps in training. He remained passionate and steadfast in his commitment to Damon Runyon's scientific funding approach for nearly 30 years.
"Damon Runyon and decades of its young scientists had no greater friend than David. He brought his brilliant mind, commanding knowledge of the cancer research landscape, and irrepressible enthusiasm and joy to every deliberation – no matter how large or small," said Deborah J. Coleman, Chair of the Board of Directors.
We are deeply saddened by his loss and will miss him dearly. His impact and vision will live on in the scientific programs he did so much to shape.