For 75 years, Damon Runyon has provided funding to scientists who bet their careers on high-risk, high-reward hypotheses, concepts, and strategies. In this time, Damon Runyon scientists have advanced cancer research exponentially – because each one builds upon the achievements of those who came before.
As we celebrate this milestone of scientific achievement, we honor the scientists who have contributed to this legacy and continue to carry it forward. With them, we look to the future.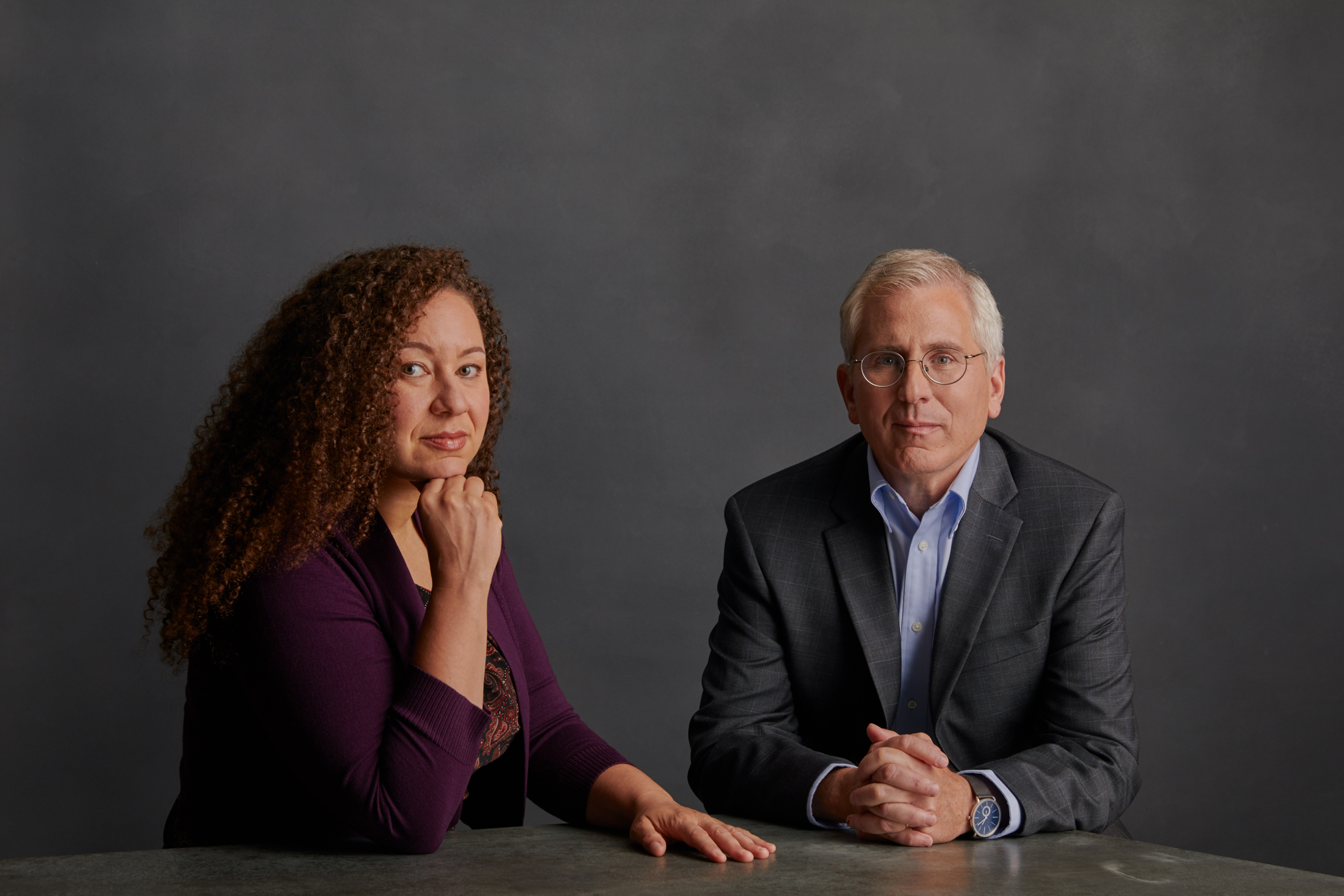 TIKVAH K. HAYES, PhD
Damon Runyon Fellow

MATTHEW L. MEYERSON, MD, PhD
Damon Runyon Fellow '95-'98
Until the early 2000s, cancer was largely treated with a one-size-fits-all approach. With the rise of targeted therapies over the last two decades, clinicians can now match many patients with the treatment most likely to be effective for them, based on the specific cancer-causing mutation(s) in their genes.
Instrumental to this rise was Matthew L. Meyerson, MD, PhD (Damon Runyon Fellow '95–'98), who in 2006 led a team of scientists in an ambitious project: to assemble genomic data from more than 11,000 tumors across 33 different cancer types. Since its completion in 2018, the Cancer Genome Atlas (TCGA) has proven invaluable to scientists working to develop new treatments and understand how patients respond to existing treatments.
In his own lab at the Dana-Farber Cancer Institute, Matthew now mentors young scientists applying genomic analysis to pressing research questions in the era of targeted therapy. Among these mentees is former Damon Runyon Fellow Tikvah K. Hayes, PhD, who studies the genomes of small cell lung cancer tumors to uncover mechanisms of treatment resistance. By investigating how tumors evolve in response to drugs, and what genetic markers may predict drug resistance, Tikvah aims to improve patient treatment protocols. Her work incorporates not only data from TCGA, but also insights from its creators. "I call the Damon Runyon network my science fraternity," she says with a laugh. "Because we have this rich history dating back to the 1940s. It's an awesome thing to be part of."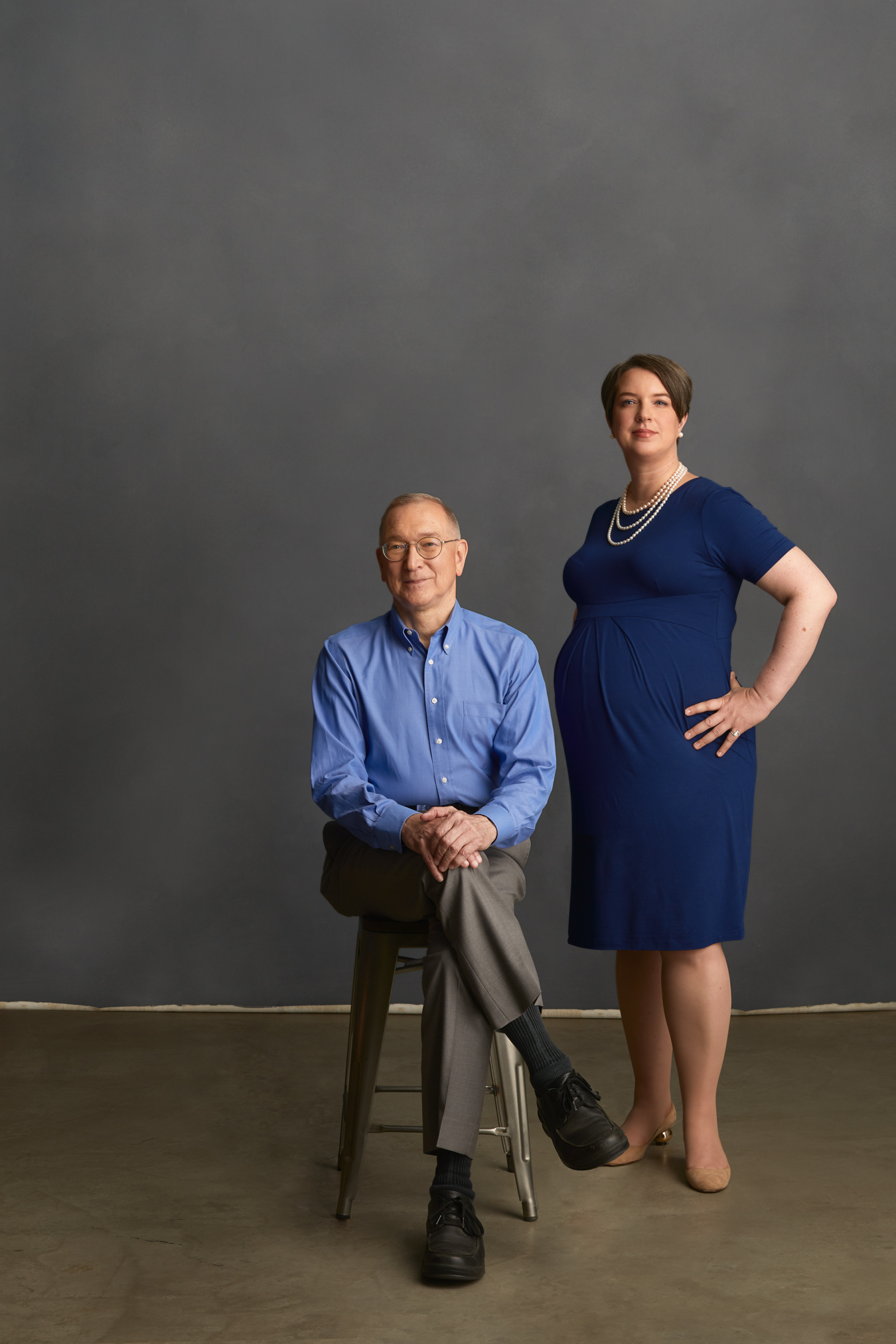 GORDON J. FREEMAN, PhD
Damon Runyon Fellow '79-'81

ALEXANDRA-CHLOE VILLANI, PhD
Damon Runyon-Rachleff Innovator
Gordon J. Freeman, PhD (Damon Runyon Fellow '79–'81), was critical in the discovery of the programmed cell death-1 (PD-1) receptor pathway, which keeps immune T cells from attacking the body's own cells. This discovery made immunotherapy possible, as scientists realized that removing the PD-1 mediated "brake" on immune activity would unleash the body's defense mechanisms against cancerous cells. Gordon's work led directly to the development of pembrolizumab (Keytruda), one of the earliest immunotherapies approved by the FDA, which is now used to treat melanoma, certain lung cancers, triple-negative breast cancer, and other metastatic or advanced-stage cancers.
But the work does not end with FDA approval. Some patients treated with immunotherapies experience immune-related adverse events (irAEs), which can be as minor as a fever and as serious as deadly heart inflammation. This "Achilles' heel of immunotherapy" is where current Damon Runyon-Rachleff Innovator Alexandra-Chloé Villani, PhD, is focusing her research efforts. "While the advent of immunotherapies is revolutionizing cancer treatment and providing new hope for patients," Chloé says, "I have witnessed firsthand the toll this cancer treatment can take on the body." In her Massachusetts General Hospital lab, she analyzes patient samples using state-of-the-art genomic technologies to understand why and how these irAEs occur. Beyond improving patient care through better management of these side effects, her research may also improve the lifesaving potential of immunotherapy drugs (like pembrolizumab) by enabling patients to undergo longer treatment regimens.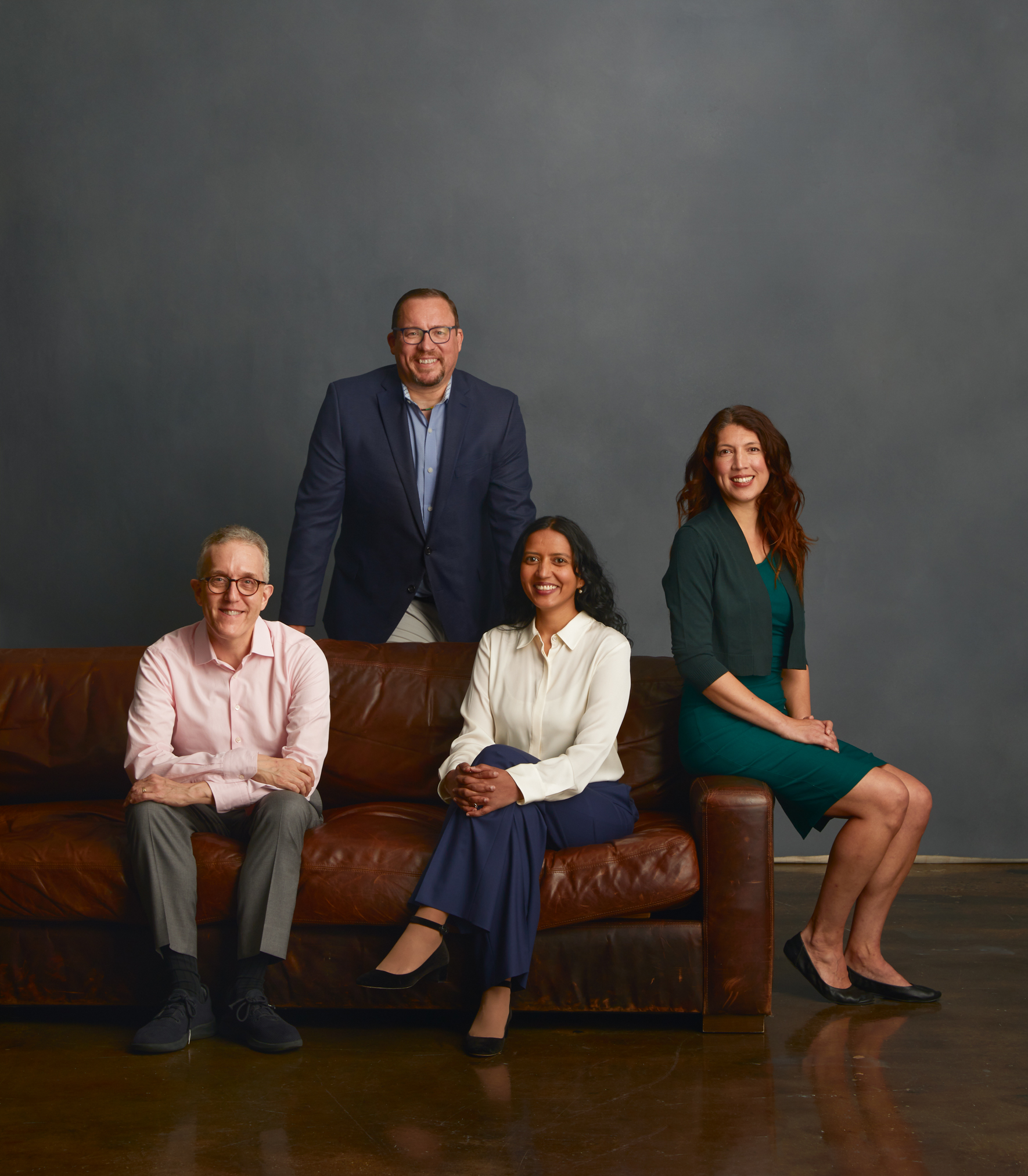 JEDD D. WOLCHOK, MD, PhD
Damon Runyon Clinical Investigator '03-'08

RENIER J. BRENTJENS, MD, PhD
Damon Runyon Clinical Investigator '06-'11

HEATHER L. YEO, MD
Damon Runyon Clinical Investigator

KARUNA GANESH, MD, PhD
Damon Runyon Clinical Investigator
Physician-scientists, uniquely positioned at the interface between the clinic and the lab, are essential to the translation of scientific discovery into effective therapies. Many medical school graduates are deterred from pursuing the physician-scientist career path because of the training and costs required. Damon Runyon is one of very few organizations to address these barriers directly. Our Clinical Investigator Award and Physician-Scientist Training Award build the ranks of physician-scientists by offering dedicated financial support, including medical school debt relief, and mentorship to scientists embarking on this path.
The earliest recipients of these awards are now among the most influential figures in cancer research. Renier J. Brentjens, MD, PhD (Damon Runyon Clinical Investigator '06–'11), through his work in the lab and in clinical trials, established CAR T-cell immunotherapy as a treatment for leukemia. Jedd D. Wolchok, MD, PhD (Damon Runyon Clinical Investigator '03-'08), led the clinical trials of Yervoy, one of the first immunotherapies approved by the FDA in 2011. These are just a few examples of groundbreaking discoveries by Damon Runyon physician-scientists that have changed patient care.
Their success in bringing insight from the clinic to the laboratory, and vice versa, paved the way for a new generation of physician-scientists. As a current Clinical Investigator, Heather L. Yeo, MD, is developing an app to help manage care for patients undergoing surgery for gastrointestinal cancer, with the goal of preventing post-operative complications and readmissions. Karuna Ganesh, MD, PhD, another Clinical Investigator, is growing three-dimensional models of colorectal cancer from patient samples to study how cancer spreads from its tissue of origin and identify opportunities to stop the metastatic process.
"There is no greater privilege than being entrusted with a fellow human's life," Karuna wrote in Nature earlier this year. "The ability to combine such responsibility with curiosity-driven scientific inquiry and the potential to positively influence many lives brings tremendous meaning and joy to the day's work."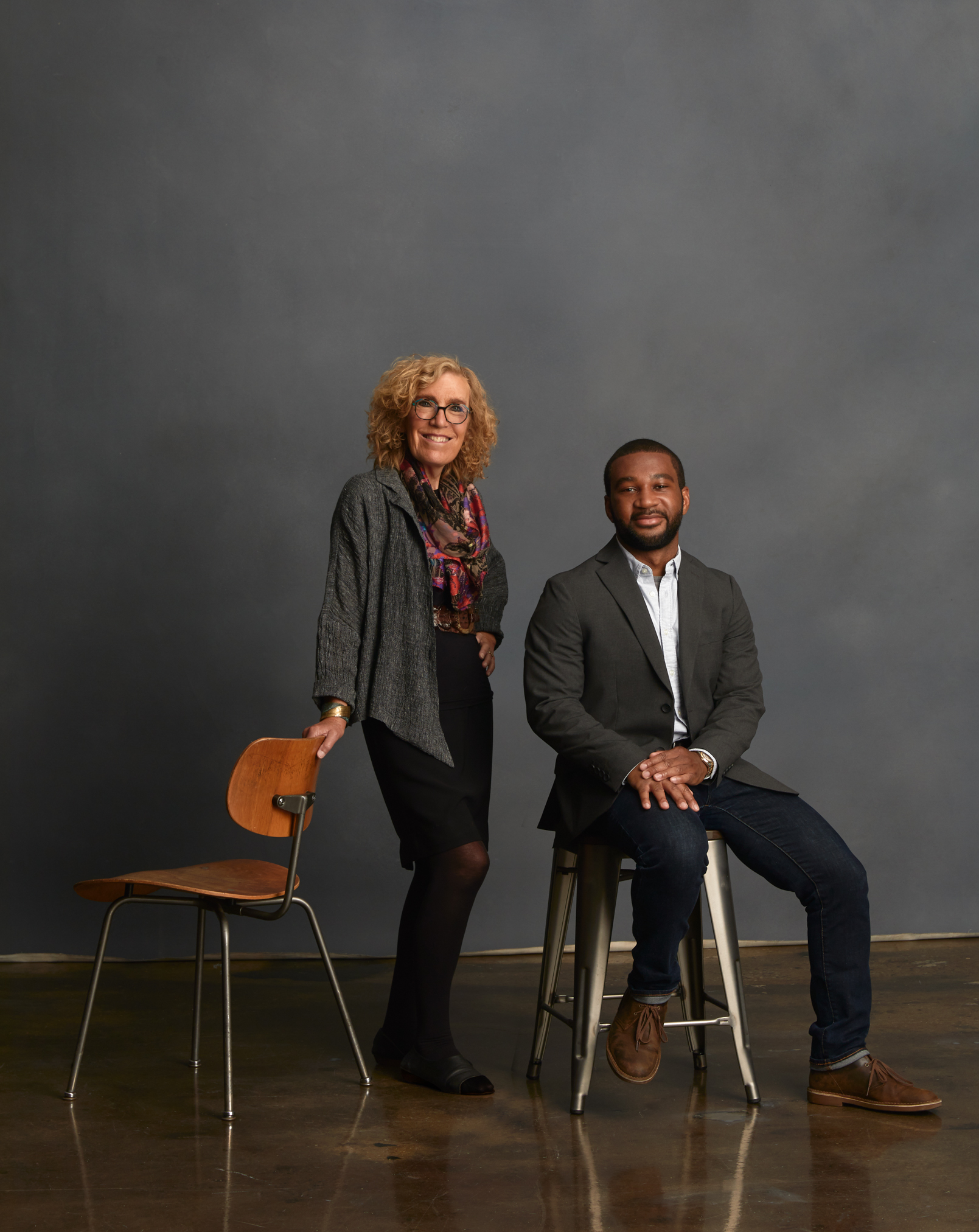 ELAINE V. FUCHS, PhD
Damon Runyon Fellow '77–'79

ALAIN R. BONNY, PhD
Damon Runyon Fellow
A pioneer in stem cell research, Elaine V. Fuchs, PhD (Damon Runyon Fellow '77–'79), is credited for uncovering the mechanisms by which tissue stem cells regenerate dying cells and heal tissue wounds. Her research also revealed the role that stem cells play in tumor growth and treatment resistance: as these long-lived cell lines accumulate mutations, they begin producing an arsenal of molecular weapons that enables them to survive chemotherapy and immunotherapy.
In 2009, while Elaine was being presented the National Medal of Science by President Barack Obama, current Damon Runyon Fellow Alain R. Bonny, PhD, was starting his research career in a biochemistry lab at Penn State. At the time, his mother was undergoing treatment for breast cancer. "I began to appreciate the indelible link between fundamental and translational research," he says. "Specifically, how we can leverage a thorough understanding of how normal tissue behaves in order to study and ultimately treat pathological conditions, namely cancer." Now, as a postdoctoral fellow in Elaine's lab, Alain is leveraging his mentor's foundational research to do just that. He studies the body's response to acute skin injury, as these signal pathways bear a striking resemblance to squamous cell carcinoma development. Understanding how healthy tissue moves from inflammation to healing may shed light on how squamous cell carcinoma and other cancers exploit these signaling mechanisms.
"I love to see the postdocs in my lab pursue the questions they're passionate about," Elaine says. "That's when they start thinking outside the box—when they become fearless. If you teach your students to do this, everything else will fall into place."
Every breakthrough in cancer research is a culmination of all the discoveries that came before it. Damon Runyon scientists lay the foundation for future advancement, not only through their work but also through their mentorship of the next generation of leaders in cancer research. We are truly honored to support them.
The below timeline provides a sample of significant accomplishments by Damon Runyon scientists.
Nobel Prize in Physiology or Medicine (shared) "for their discoveries of receptors for temperature and touch."

David Julius, PhD

(former member of Fellowship Committee and mentor to 4 Fellows)

Ardem Patapoutian, PhD

(Fellow 1996–99 and Scholar 2002–05)

2020

First therapy targeting "undruggable" KRAS approved

Leadership of the clinical trials for the first KRAS inhibitor, Lumakras, FDA approved for treatment of lung cancer in 2021.

Piro Lito, MD, PhD

(Clinical Investigator 2017–22)

2019 Nobel Prize in Physiology or Medicine (shared) "for [his] discovery of how cells sense and adapt to oxygen availability."

William G. Kaelin, Jr., MD

(Damon Runyon Board of Directors)

2018

Completion of the Pan-Cancer Atlas

Compilation of data from more than 11,000 tumors, representing 33 different cancer types, which is an essential resource for scientists developing targeted drugs.

Matthew L. Meyerson, MD, PhD

(Fellow 1995-98)

2015

First combination immunotherapy approved for advanced melanoma

Demonstration of effectiveness of Yervoy plus Opdivo for treatment of advanced melanoma, leading to first FDA approval of a combined immunotherapy the same year.

Jedd D. Wolchok, MD, PhD

(Clinical Investigator 2003–08)

2013 Nobel Prize in Physiology or Medicine (shared) "for [his discovery] of machinery regulating vesicle traffic, a major transport system in our cells."

James E. Rothman, PhD

(Fellow 1976-1978)

2013

Revolutionary gene editing tool

Development of the CRISPR/Cas9 system capable of editing specific genes in living organisms.

Feng Zhang, PhD
(Innovator 2012-14)

2013

Success of CAR-T cell therapy

Used genetically modified T immune cells to treat leukemia patients, resulting in remarkable rates of remission.

Renier J. Brentjens, MD, PhD

(Clinical Investigator 2006-11)

2012

Targeted Therapy for lung cancer

Demonstrated the potential of ALK inhibitor therapies for patients with non-small cell lung cancer harboring certain genetic alterations.

Alice Tsang Shaw, MD, PhD

(Fellow 2004-05)

2010

Development of Yervoy

Led the clinical trials of Yervoy, a life-extending immunotherapy for metastatic melanoma approved by the FDA in 2011.

Jedd D. Wolchok, MD, PhD

(Clinical Investigator 2003-08)

2009

Aspirin use and colorectal cancer

Demonstrated that regular aspirin use improves survival rates for colorectal cancer patients

Andrew T. Chan, MD, MPH

(Clinical Investigator 2008-11)

2008

Cancer Genome Atlas results

First report (on glioblastoma) issued by a national consortium to comprehensively map the genomic alterations of different cancer types and subtypes.

Matthew L. Meyerson, PhD

(Fellow 1995-98)

2008

Success of immunotherapy

First example of immunotherapy being used to successfully treat advanced solid tumor cancer, without requiring other drugs or chemotherapy.

Cassian Yee, MD

(Clinical Investigator 2001-06)

2004

Predicting response to Iressa

Discovery of a mutation that predicts the response of lung cancer patients to the targeted therapy Iressa, the first demonstration of the potential of genomics for personalized medicine.

William R. Sellers, MD

(Clinical Investigator 2001-2005)

Matthew L. Meyerson, MD, PhD
(Fellow 1995-1998)

2001

Stem cell differentiation

Identification of the factors that govern differentiation of stem cells into hair follicles, sebaceous glands, or epidermis, and first successful and reproducible cloning of healthy mice from any type of adult stem cell.

Elaine V. Fuchs, PhD

(Fellow 1977-79)

2001

Immune checkpoint pathway

Demonstration that proteins called PD-1 and PD-L1 are part of a "checkpoint" pathway that protects cancer cells from the immune system, leading to a new class of cancer immunotherapies.

Gordon J. Freeman, PhD

(Fellow 1979-81)

2000

HPV linked to head/neck cancer

Identification of the human papillomavirus as a cause of head and neck cancer.

Maura L. Gillison, MD, PhD

(Clinical Investigator 2000-05)

1996

Skin cancer gene identified

Co-discovery of the gene responsible for basal cell carcinoma, the most common human skin cancer.

Ronald Lee Johnson, PhD

(Fellow 1992-95)

1996

Key steps in "cell suicide"

Unveiling of key biochemical steps in the process of cell suicide (apoptosis), which is essential to preventing cancer formation and is frequently altered in human cancers.

Xiaodong Wang, PhD

(Fellow 1991-94)

1996

Discovery of breast cancer gene

Co-discovery of BRCA1, the first human gene to be identified as a cause of breast cancer.

C. Alexander Kamb, PhD

(Fellow 1988-91)

1994

Key cellular processes identified

Discovery that growth factors induce the rapid and transient expression of a family of genes whose functions are crucial for neuronal differentiation, cell survival, and adaptive responses.

Michael E. Greenberg, PhD

(Fellow 1983-84)

1992

Development of Erbitux

Development of a novel targeted therapy for cancer, Erbitux, which inhibits the growth factor receptor EGFR, approved by the FDA in 2004.

John Mendelsohn, MD

(Grantee 1972-74)

1992

Vegetables help fight cancer

Pioneering of the field of chemoprevention with the demonstration that broccoli and other cruciferous vegetables contain a cancer-fighting substance called sulforaphane.

Paul Talalay, MD

(Fellow 1950-51)

1991

Development of Herceptin

Instrumental contributions to the development of the breast cancer drug Herceptin, approved by the FDA in 1998.

H. Michael Shepard, PhD

(Fellow 1978-80)

1989 Nobel Prize in Chemistry (shared) "for [his] discovery of catalytic properties of RNA."

Sidney Altman, PhD

(Fellow 1967-69)

1989

Protein transport within the cell

Description of "the instruction book for the assembly of a cell:" how vesicles (tiny sac-like structures that transport proteins within cells) reach their correct destination and release their contents at the proper place and time (2002 Lasker Award; 2013 Nobel Prize).

James E. Rothman

(Fellow 1976-78)

1987 Nobel Prize in Physiology or Medicine "for his discovery of the genetic principle for generation of antibody diversity"

Susumu Tonegawa, PhD

(Fellow 1969-70)

1986

Blood-producing stem cells

First demonstration that a single blood-producing stem cell in bone marrow, known as a hematopoietic stem cell, can rebuild the entire blood system.

Ihor R. Lemischka, PhD

(Fellow 1984-86)

1986

The myc oncogene and cancer

Discoveries in connection with an oncogene called myc that have been key to understanding how normal cells become cancerous.

Robert N. Eisenman, PhD

(Fellow 1971-72)

1986

Towards development of Gleevec

Identification of the molecular defect in the Philadelphia chromosome that causes chronic myelogenous leukemia, which gave rise to the development of the breakthrough drug Gleevec.

Eli Canaani, PhD

(Fellow 1975-77)

1985

Mechanisms of protein action

Fundamental work on protein folding, providing a deeper understanding of how proteins adopt their structures and leading to better computational models for drug design.

Kenneth A. Dill, PhD

(Fellow 1979-80)

1982

Proteins that copy chromosomes

Discovery of the protein machinery that enables chromosomes to be copied and the protein complex that regulates the copying process.

Bruce W. Stillman, PhD

(Fellow 1979-81)

1980

Colorectal cancer genes found

Demonstration that mutations in human MMR genes are responsible for what is the most common cancer predisposition syndrome, Hereditary Non-Polyposis Colorectal Cancer (HNPCC).

Richard A. Fishel, PhD

(Fellow 1980-81)

1976

How T cells control immunity

Elucidation of how T cells mediate the body's cellular response against infection from viruses and bacteria and provide immunity against repeated exposure from foreign invaders.

Philippa C. Marrack, PhD

(Fellow 1971-73)

1974 Nobel Prize in Physiology or Medicine (shared) "for [his] discoveries concerning the structural and functional organization of the cell."

Albert Claude, MD

(Grantee 1951)

1973

Epstein-Barr virus and cancer

Discovery of the connection between the Epstein-Barr virus and lymphomas and other cancers.

George Klein, MD, PhD

(Fellow 1974-76)

1971

First hereditary breast cancer

First identification of the hereditary breast-ovarian cancer syndrome (HBOC).

Henry T. Lynch, MD

(Grantee 1969-70)

1971

Drug cocktail for AIDS treatment

Landmark contributions to antiviral treatment, including the development of the drug cocktail currently used for AIDS treatment.

Erik D. De Clercq, MD

(Fellow 1969-70)

1970

First cancer-causing gene found

Identification of the first cancer-causing gene, or oncogene.

Peter K. Vogt, PhD

(Grantee 1959-62)

1970

Bone marrow transplant success

First successful bone marrow transplant using matched family members.

Fritz H. Bach, MD

(Grantee 1965-67)

1969 Nobel Prize in Physiology or Medicine (shared) "for [his] discoveries concerning the replication mechanism and the genetic structure of viruses."

Salvador E. Luria, MD

(Grantee 1961)

1967

Blood cancers cured in children

Development of chemotherapy combinations that cured children with acute leukemia and children in Uganda with Burkitt's lymphoma (1972 Lasker Award)

Joseph H. Burchenal, MD

(Grantee 1962-63)

1967

Seminal findings about immunity

Seminal discoveries about the immune system: white blood cells are comprised of B cells and T cells, these cells act together to produce antibodies, and the thymus functions to produce T cells.

Jacques F. A. P. Miller, PhD

(Grantee 1970-71)

1966 Nobel Prize in Physiology or Medicine "for his discoveries concerning hormonal treatment of prostatic cancer."

Charles B. Huggins, MD

(Grantee 1955)

1958 Nobel Prize in Physiology or Medicine (shared) "for [his] discovery that genes act by regulating definite chemical events."

George W. Beadle, DSc, PhD

(Grantee 1952)

1956

Tumor cured with chemotherapy

First cure of a solid tumor with chemotherapy.

Min Chiu Li, MD

(Fellow 1953-55)

1956

Cancer cured with radiotherapy

First cure of cancer with high-dose radiotherapy.

Henry S. Kaplan, MD

(Grantee 1956-57)

1955

Birth of cancer immunology field

First description of a tumor-specific antigen, establishing the field of cancer immunology.

Dennis Bernard Amos, MD

(Fellow 1955-56)

1955

Growth of human cells in culture

Development of the first methods for growing normal human cells in culture (1958 Lasker Award).

Theodore T. Puck, PhD

(Grantee 1947-49)

1954 Nobel Prize in Physiology or Medicine (shared) "for [his] discovery of the ability of poliomyelitis viruses to grow in cultures of various types of tissue."

John F. Enders, MD

(Grantee 1968)

1954

Lung cancer linked to smoking

First scientific correlation between lung cancer and cigarette smoking.

Ernst L. Wynder, MD

(Grantee 1952-53)

1953

Red blood cell-inducing hormone

Discovery of erythropoietin, the hormone that causes the body to make more red blood cells.

Allan J. Erslev, MD

(Fellow 1950-51)

1953 Nobel Prize in Physiology or Medicine "for his discovery of co-enzyme A and its importance for intermediary metabolism.

Fritz A. Lipmann, MD, PhD

(Grantee 1952)

1951

A virus can cause cancer

First demonstration that a virus can cause cancer (1974 Lasker Award).

Ludwik Gross, MD

(Grantee 1951-52)

Damon Runyon Cancer Research Foundation formed by Walter Winchell in honor of his friend and fellow renowned journalist Damon Runyon.