By Michael W. Drazer, MD, Damon Runyon Physician-Scientist at The University of Chicago
Physician-scientists are uniquely positioned to identify the next generation of scientific breakthroughs and then efficiently translate these discoveries into clinically effective, life-changing therapies for people with cancer. This unique set of opportunities, however, is accompanied by a distinct set of obstacles that confront early career physician-scientists in the scientific and clinical realms. These challenges include financial debt from years of professional training, a lack of protected time for the development of scientifically sound, ambitious research programs, low salaries during years of extended training, and an increasingly unstable and unpredictable funding environment for biomedical research at the national level.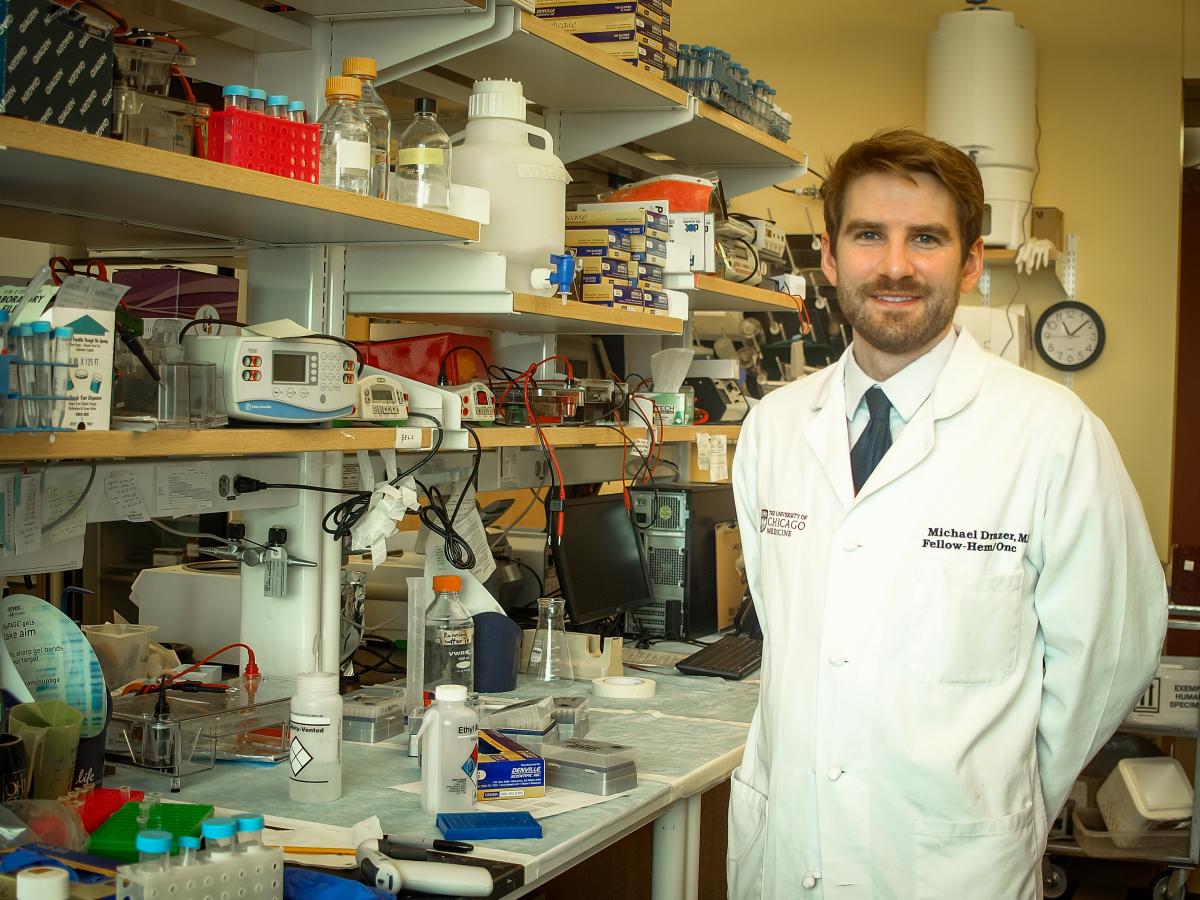 The Damon Runyon Cancer Research Foundation Physician-Scientist Training Award is specifically designed to confront these challenges and thereby bolster the pipeline of early career physician-scientists. One of the crucial aspects of this effort is providing early career physician-scientists with an opportunity to interact with more senior colleagues from across the biomedical spectrum in a collegial, collaborative atmosphere. The Accelerating Cancer Cures Research Symposium, held during the first week of March, is a crucial aspect of this training effort.
Our day at the Accelerating Cancer Cures Research Symposium on the campus of the Novartis Institutes for BioMedical Research was well spent. The spirit of mentorship and collaboration was alive and well as senior Damon Runyon investigators shared not only updates from their cutting-edge research programs, but also details regarding career development, with more junior scientists in attendance. Topics of conversation during the course of the day ranged from practical scientific topics such as "What type of next-generation sequencing platform is your laboratory utilizing for that work?" and "Is there a role for induced pluripotent stem cells in that type of project?" to career development issues such as "Let me share with you the best piece of advice I received during negotiations for my first faculty position…".
The opportunity to freely exchange ideas with successful senior scientists in forums such as the Accelerating Cancer Cures Research Symposium is crucial for the development of the next generation of cancer researchers and to accelerate progress in cancer care. The importance of this type of scientific exchange is especially vital during an era in which the traditional pillars of biomedical research have become unstable. As an early career physician scientist, I am grateful for the support of the Damon Runyon Cancer Research Foundation and the opportunities it provides junior scientists to interface with our role models in biomedical research. Despite the challenges facing science, I remain optimistic that the efforts of visionaries in our field will produce, in the very near future, the knowledge and treatments needed to improve the care of people with cancer.