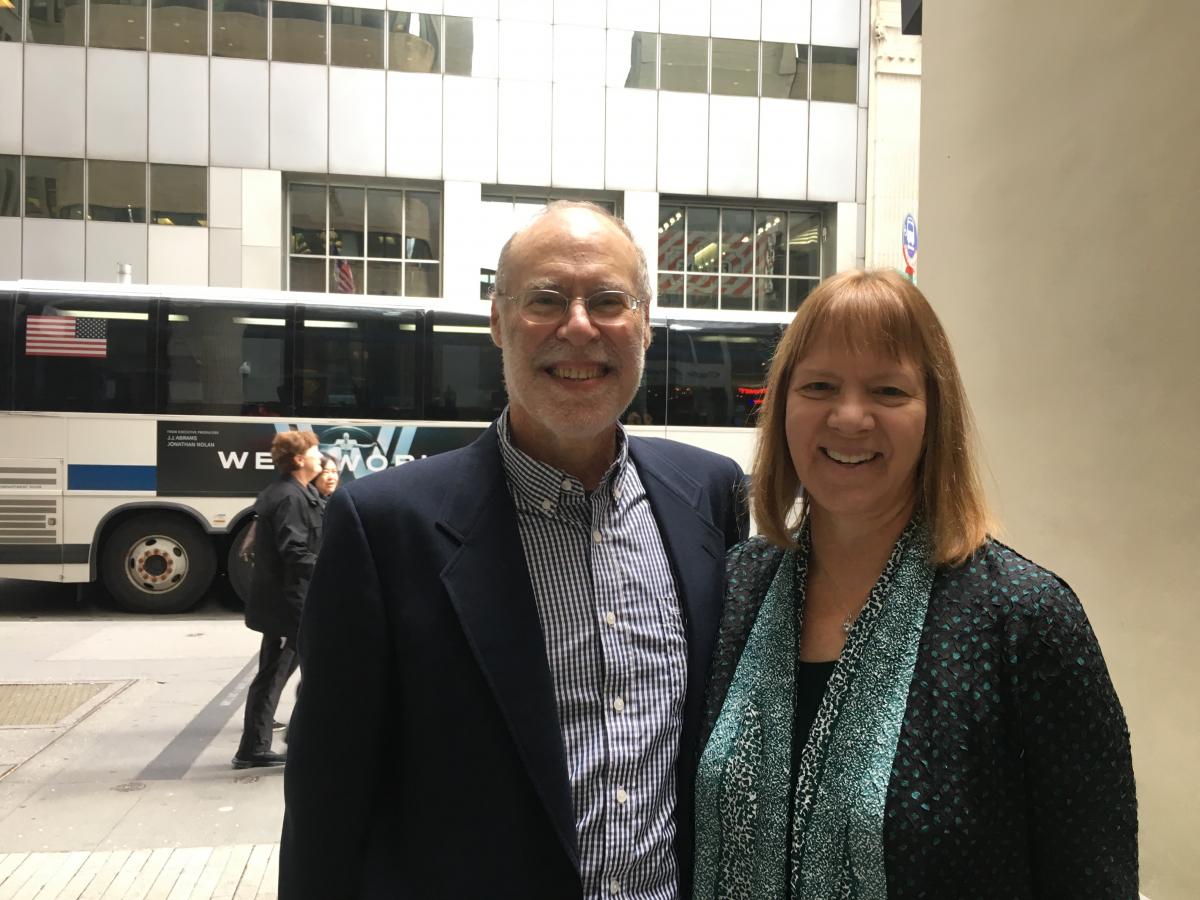 Eliminating the threat of all forms of cancer requires continued commitment and constant innovation. Little did we know when we selected Stephen P. Eisenberg, PhD and Anne Burkholder, PhD, as Damon Runyon Fellows in the 1980's that they would end up married.
They met on the dance floor at a party thrown by postdoctoral students from each of their labs at the University of Washington and Fred Hutchinson Cancer Research Center in Seattle, and reconnected a couple months later at a genetics lecture. "And then she finally gave me her phone number!" says Steve.
Anne and Steve separately contributed to fundamental research on how genetic changes underlie diseases such as cancer, and both credit Damon Runyon with launching their careers. "Without the Damon Runyon award, I wouldn't have been able to continue on in research. The whole process leading to a career in research required doing a productive post doc and being able to pursue a worthwhile project. None of that would have happened if it weren't for Damon Runyon," according to Steve.
Anne added that support from Damon Runyon enabled her to pursue important basic biological questions and gave her scientific freedom. "I think support of basic research is very important. You never know where it's going to lead – it's exciting that a really basic science study could eventually lead to a new clinical treatment."
While their successful scientific careers spanned many decades, retirement brings its own new joys including the theater, volunteering in STEM education and communicating science to the public, and support of causes they feel passionate about.
Speaking of causes they feel passionate about, Anne and Steve are grateful for the support Damon Runyon gave them when they needed it most and have decided to give back by including Damon Runyon in their wills. They also came to meet the Damon Runyon team on a recent trip to New York City to see the hit show Hamilton. You can guess where they got their awesome tickets – Damon Runyon Broadway Tickets!
We encourage you to spend a few minutes on the planned gifts section of our website, and learn how bequests, other planned gifts, and even your retirement plan can be used to support breakthrough cancer research.