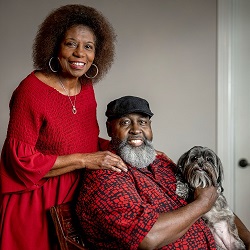 devastating lung cancer diagnosis.


Ishmeal Boles, like so many others, associated lung cancer with smoking. As a nonsmoker and non-drinker with a healthy lifestyle, this was the last diagnosis he suspected when he began to feel tired and short of breath at work. Mr. Boles first went to see a doctor in February 2018 in his small town of Murfreesboro, Tennessee. Initially, the doctor ordered cardiac tests, but they did not indicate a problem with his heart. He was sent home with a follow-up appointment scheduled for later in the year. That summer, his breathing issues worsened, and he started coughing up blood. When he went back to his doctor in July, a CT scan uncovered stage IV lung cancer which had spread to his liver, spine and brain. "I was shocked and didn't understand how lung cancer reached me. No one in my family had cancer, and I never smoked. But, I was not going to feel sorry for myself. I was ready to take the next steps to beat this cancer," explained Mr. Boles.
Targeted therapy
He started treatment with former Damon Runyon Clinical Investigator Christine M. Lovly, MD, PhD, at Vanderbilt University's Ingram Cancer Center in Nashville. "Most often, when lung cancer is diagnosed, it has already spread to other parts of the body. Unfortunately, by this time treatment becomes more challenging. Thankfully, now we have many new treatment options which are saving lives," said Dr. Lovly. She sent Mr. Boles's tumor biopsy for molecular testing to find out which DNA mutations were driving his cancer. The goal of this "precision medicine" testing is to determine if a targeted therapy could be prescribed based on the specific DNA mutations found in a tumor.
Surprisingly, they found a mutation in the EGFR (epidermal growth factor receptor) gene, which is one of the most common mutations in non-small cell lung cancer (NSCLC) generally but affects only 5% to 7% of African Americans. EGFR mutations signal the tumor to grow and escape the normal controls that regulate cell survival. Drugs called EGFR tyrosine kinase inhibitors (or TKIs) slow the growth of the tumor by blocking that signal.
At this point, Mr. Boles quickly deteriorated, and he was admitted to the hospital for pneumonia—his lungs filled with fluid and the infection affected his cognitive abilities. "For three weeks, he didn't know he was in this world; he didn't recognize anyone," said his wife, Gloria Boles. After weeks of treatment and physical therapy, he was finally able to focus on beating his cancer.
Radiation treatment on the spine and brain helped shrink the tumor metastases, and Mr. Boles started to take the anti-EGFR drug osimertinib, which decreased the lung tumor. "This drug, taken as a daily pill, is very specific for EFGR mutations. As a result, it causes less damage to normal parts of the body and has fewer side effects," said Dr. Lovly. "It is wonderful to have watched the drug develop from initial cell line studies in the lab when I was a trainee to actually prescribing it to my patients."
The importance of testing
Mr. Boles's experience illustrates why assumptions cannot be made about cancer patients based on their demographic profiles. "It is important to do tumor molecular testing for everyone— without bias—who is diagnosed with lung cancer. The results can significantly change the treatment," said Dr. Lovly.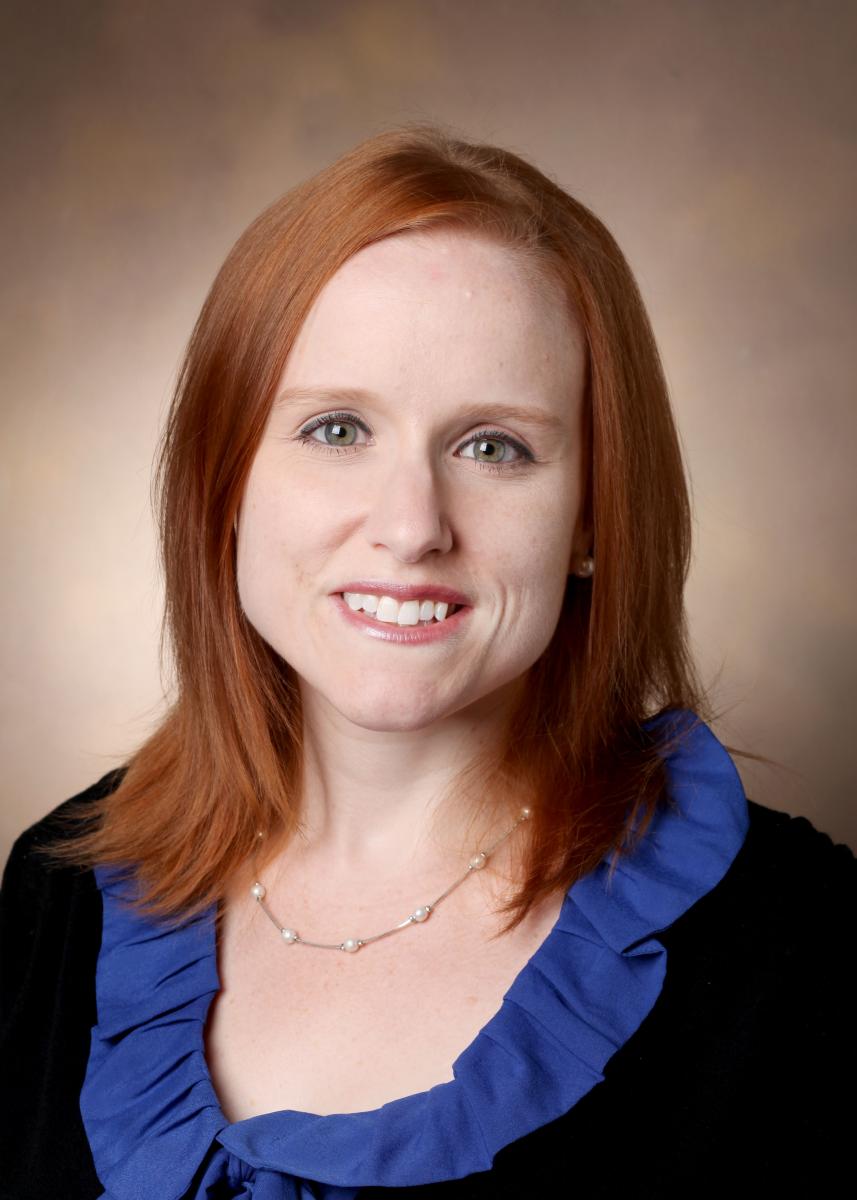 While smoking is the biggest risk factor for lung cancer, up to 20 percent of lung cancer patients have never smoked. "We need to decrease the stigma that inaccurately identifies all lung cancer patients as smokers," said Dr. Lovly. She notes that lung cancer is the deadliest cancer with the lowest amount of research funding, and the stigma surrounding the disease may be a factor.
Surviving lung cancer
Through his cancer journey, Mr. Boles said he has learned that lung cancer is an elusive, moving target. "Dr. Lovly was patient and caring at all times. I believe God placed her in my life to save me."
Dr. Lovly explained to Mr. Boles and his wife that lung cancer is not one disease but dozens of conditions, which can be grouped by different genetic changes that control a tumor's behavior. She took the couple to her lab and showed them different types of cancer cells and some from Mr. Boles's own tumor through a microscope. "It helped to know about the mutation in my genes—I didn't contribute in any way to bringing on this sickness," he explained.
Two years after his diagnosis, Mr. Boles said his life is back to normal. At 62 years old, he keeps busy with his music, singing in church and playing instruments, ranging from steel guitar to piano. He is part of a gospel group and plays backup music to accompany his wife who sings in the church choir.
This is an ongoing journey as he continues treatment with Dr. Lovly to keep his cancer under control. "It has been such a pleasure to be involved in the care of Mr. Boles and his family. I look forward to seeing them at every visit. They are both inspirations!" she said.
Dr. Lovly credits Damon Runyon as the starting point upon which she built her career as a physician-scientist and independent investigator. "I am deeply grateful to the many dedicated donors who embrace and so generously support cancer research. None of the work in my research lab would have been possible without this support."