Damon Runyon was thrilled to hold its Annual Breakfast in person at Cipriani 42nd Street in New York on October 20. The event raised over $1 million to support promising early-career scientists pursuing innovative strategies to prevent, diagnose, and treat all forms of cancer.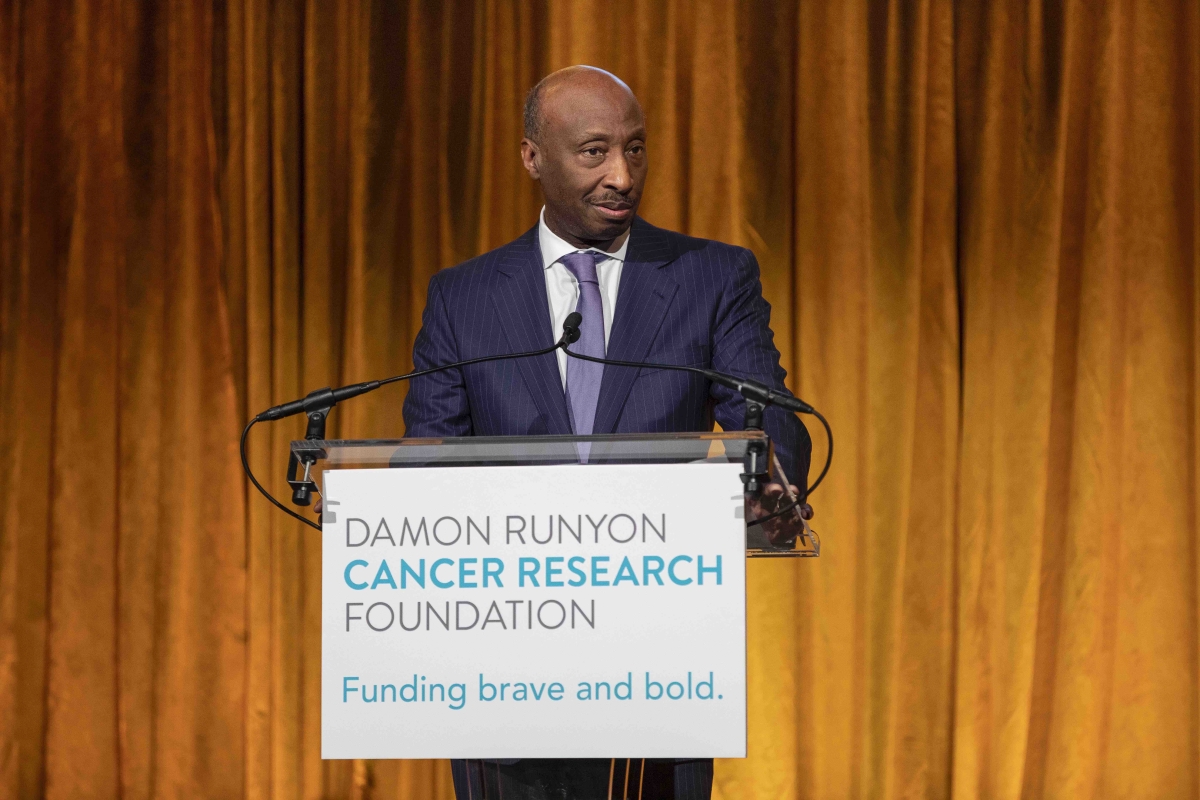 The Breakfast honored Kenneth C. Frazier, Executive Chairman of the Board, Merck & Co., Inc., and William G. Kaelin, Jr., MD, 2019 Nobel Laureate and Damon Runyon Board Member, for their dedication to the discovery and development of new treatments to help save and extend the lives of cancer patients. Under Ken's leadership, Merck delivered innovative lifesaving medicines and vaccines, and substantially increased their investment in research. As a trailblazing physician-scientist, Bill has championed the support of exceptional physicians to pursue cancer research careers. He was jointly awarded the 2019 Nobel Prize in Physiology or Medicine for work that has paved the way for promising new strategies to fight cancer and many other diseases.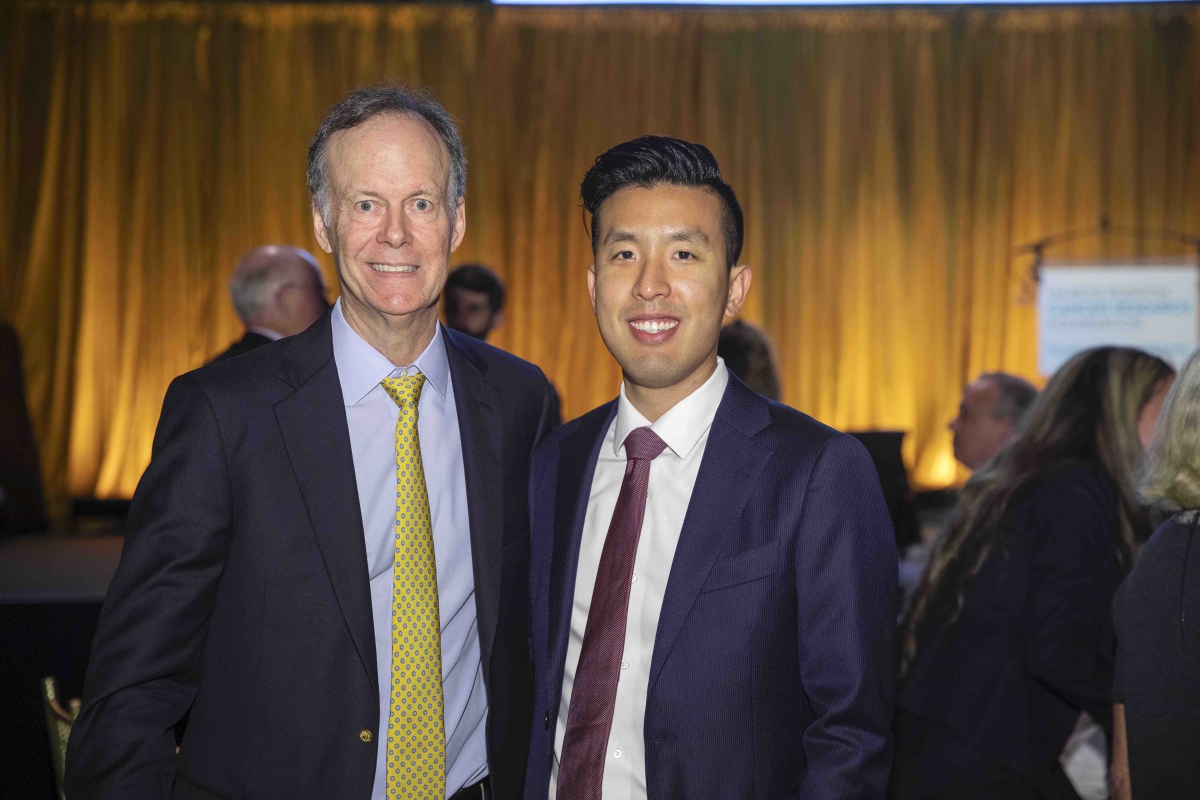 At the Breakfast, Yung S. Lie, PhD, President and CEO of Damon Runyon, announced that Albert E. Kim, MD, at Massachusetts General Hospital, had been named the Foundation's "William G. Kaelin, Jr., MD, Physician-Scientist" in Bill's honor. Albert's research focuses on using liquid biopsy and MRI to non-invasively identify therapeutic targets for brain metastases. Alain R. Bonny, PhD, at The Rockefeller University, was named the Foundation's "Kenneth C. Frazier Fellow" in Ken's honor. Alain's research focuses on the signal pathways and molecular cues that coordinate the transition from inflammation to tissue repair in response to acute skin injury—signals that are co-opted in certain skin cancers.
Priscilla K. Brastianos, MD, a former Damon Runyon Clinical Investigator at Massachusetts General Hospital, gave updates on her research, which focuses on understanding the genomic mechanisms that drive primary and metastatic brain tumors. Heather L. Yeo, MD, a Damon Runyon Clinical Investigator at Weill Cornell Medicine, shared how new technologies are going to change the future of medicine and discussed a randomized trial of a mobile application that she developed to improve remote care for cancer patients.