The Damon Runyon Cancer Research Foundation celebrated 75 years of funding cancer research at Gotham Hall in New York on June 1, 2022. The event raised nearly $1 million to support promising early-career scientists pursuing innovative strategies to prevent, diagnose, and treat all forms of cancer.
The dinner honored Walter Isaacson, author and Professor of History at Tulane University. Mr. Isaacson has spent a significant part of his illustrious career chronicling scientific innovation and the people who channel it to reshape our world. His most recent book, The Code Breaker, describes the race to bring CRISPR technologies to the clinic, where gene editing tools have the potential to treat dozens of diseases, including cancer.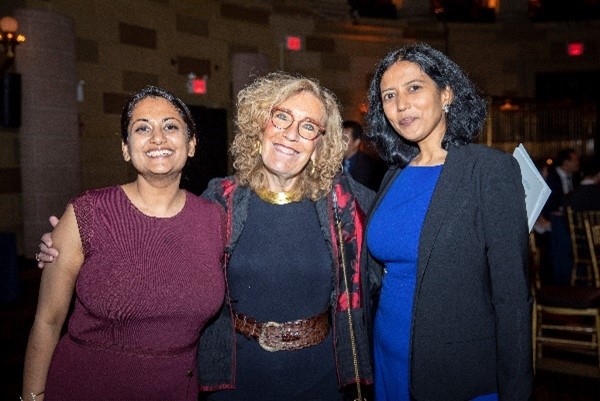 Former Damon Runyon Fellow and current Board Member Elaine Fuchs, PhD, the Rebecca C. Lancefield Professor of Mammalian Cell Biology and Development at The Rockefeller University, was the event's featured scientific speaker. Dr. Fuchs is a pioneer in stem cell research whose work uncovering the mechanisms of tissue regeneration revealed the role stem cells play in tumor growth. She has mentored nine Damon Runyon scientists over the course of her career, including three current Fellows. "It all starts with a chance," she said of progress in cancer research. "Damon Runyon gave me that chance. And now, I try to pay Damon Runyon back."
Attendees also heard from Damon Runyon Clinical Investigator Karuna Ganesh, MD, PhD, of Memorial Sloan Kettering Cancer Center, whose research aims to uncover the molecular signals that lead to cancer metastasis. To this end, Dr. Ganesh is growing patient-derived colon cancer cells as three-dimensional "organoids," a cutting-edge technology that models the complexity of human organs.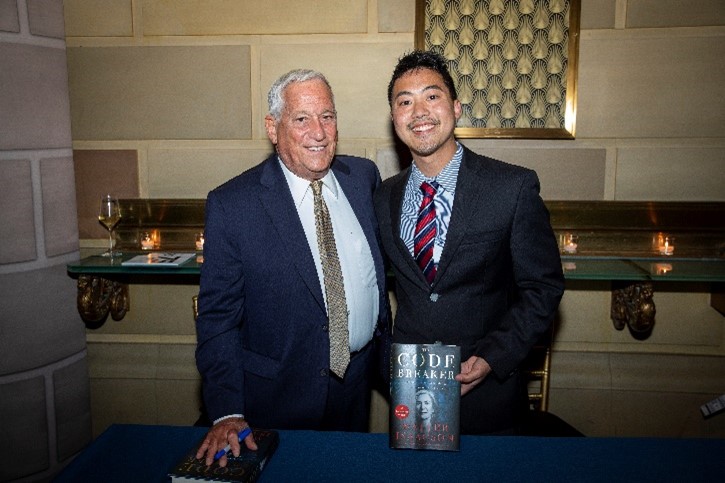 Britt Adamson, PhD, a former Damon Runyon Fellow who now runs her own lab at Princeton University, gave updates on her research, which focuses on understanding mechanisms of DNA repair in order to better design gene editing tools.
At the dinner, former Damon Runyon Board Member Alan Leventhal announced that Aaron Lin, PhD, of Princeton University, had been named the "Walter Isaacson Fellow of the Damon Runyon Cancer Research Foundation." Dr. Lin, under Britt Adamson's mentorship, is developing a CRISPR-based molecular "recorder" to catalog the specific mechanisms by which hepatitis C virus rewires cell biology and causes liver cancer.