Three scientists with exceptional promise and novel approaches to fighting cancer have been named the 2023 recipients of the Damon Runyon Physician-Scientist Training Award. The awardees were selected through a highly competitive and rigorous process by a scientific committee comprised of leading cancer researchers who are themselves physician-scientists.
Physician-scientists are uniquely positioned to translate scientific discoveries into therapies that improve and prolong the lives of their patients. However, this vital cohort of cancer researchers is declining at a time when cancer research holds the greatest promise of new discovery. To help increase the number of physician-scientists, the Foundation created the Damon Runyon Physician-Scientist Training Award, which provides physicians who have completed clinical specialty fellowship training the opportunity to gain the skills and experience needed to become leaders in translational and clinical research.
Damon Runyon seeks to address the financial disincentives that often deter physicians from pursuing a research career by providing considerably higher funding than most research fellowships—$100,000 in the first year, with increases of $10,000 per year over the next three years. It will also retire up to $100,000 of any medical school debt still owed by an award recipient. (The average medical school debt now exceeds $200,000.) Since its launch in 2015, the program has funded 38 new physician-scientists from across a range of disciplines. Their research has not only brought forth insights into how cancer develops and spreads but also led to the development of new therapies, including several in clinical trials.
"The most difficult part of starting out as a physician-scientist is having the funding to support your research," says Dennis Hsu, MD, a 2020 recipient of the Physician-Scientist Training Award. "The Foundation's support allows me to carve out time for clinical care and dedicate the rest of my time to advancing the science."
The Physician-Scientist Training Award was established thanks to the generosity of Damon Runyon Board members Leon Cooperman and Michael Gordon.
2023 Damon Runyon Physician-Scientist Training Award Recipients:
Nicole M. Cruz, MD, with mentor Robert G. Roeder, PhD, at The Rockefeller University, New York (The Mark Foundation for Cancer Research Physician-Scientist)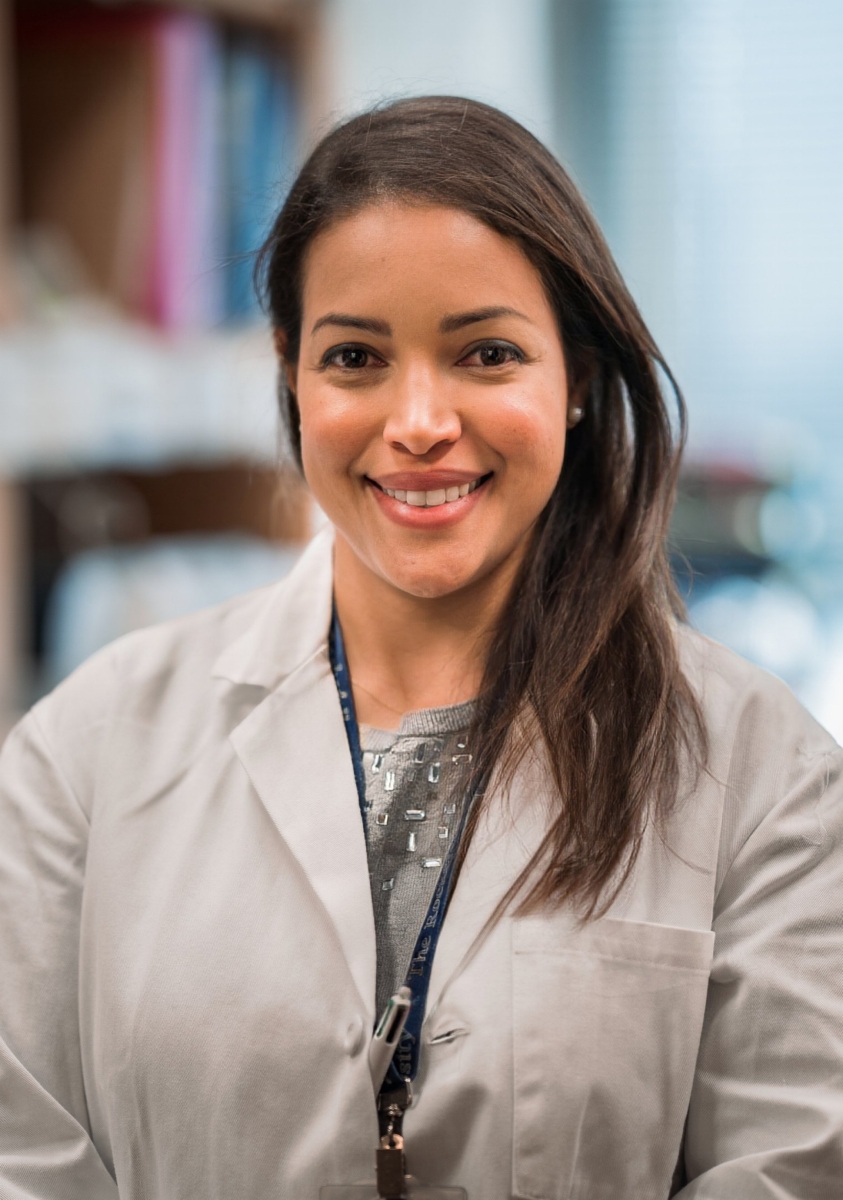 About 70% of pediatric leukemias and up to 10% of adult leukemias are caused by a genetic disruption in which the mixed lineage leukemia (MLL) 1 gene breaks off and attaches to a different chromosome. This event, known as a chromosomal translocation, gives rise to a distinct subset of leukemias called MLL-rearranged acute myeloid leukemia (AML). Studies have shown that a protein called KMT2D plays a critical role in the development of MLL-rearranged AML. However, the potential of KMT2D as a novel therapeutic target remains underexplored. Dr. Cruz will use molecular biology, epigenetic, and biochemistry approaches to describe the precise molecular mechanism by which KMT2D regulates gene expression in MLL-rearranged AML. Her work will provide insight into potentially targetable proteins for this aggressive blood cancer.
Mounica Vallurupalli, MD, with mentor Todd R. Golub, MD, at Dana-Farber Cancer Institute, Boston (David M. Livingston, MD, Physician-Scientist)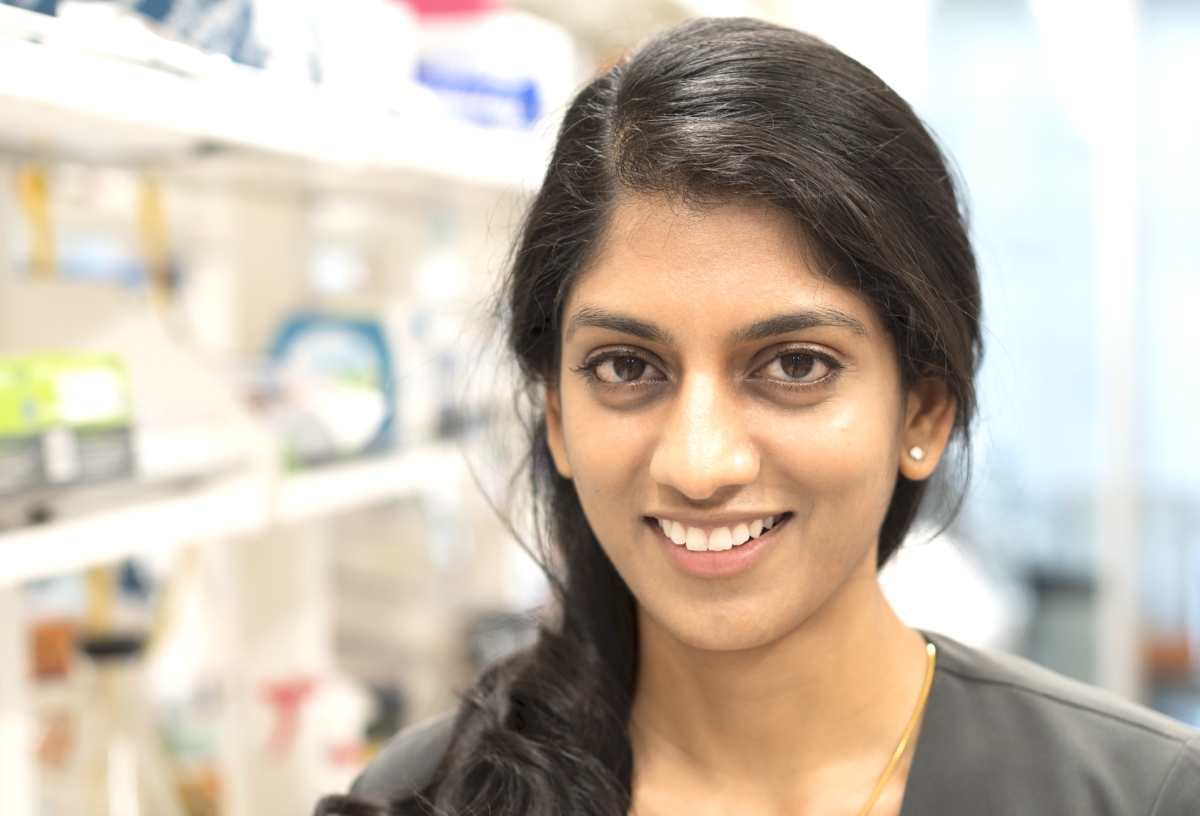 Before a gene can be expressed, a protein known as a splicing factor must remove non-coding regions (introns) from the RNA strand. Mutations in splicing factors, and specifically one called SF3B1, can lead to the development of certain blood cancers. Dr. Vallurupalli will use genome editing technologies to generate and characterize SF3B1-mutant models in human adult blood stem cells. She will also screen for other genetic factors that may influence the outcome of SF3B1 mutations. Her goal is to identify previously unrecognized therapeutic targets for treating splicing factor-mutated blood cancers.
Nina Weichert-Leahey, MD, with mentor A. Thomas Look, MD, at Dana-Farber Cancer Institute, Boston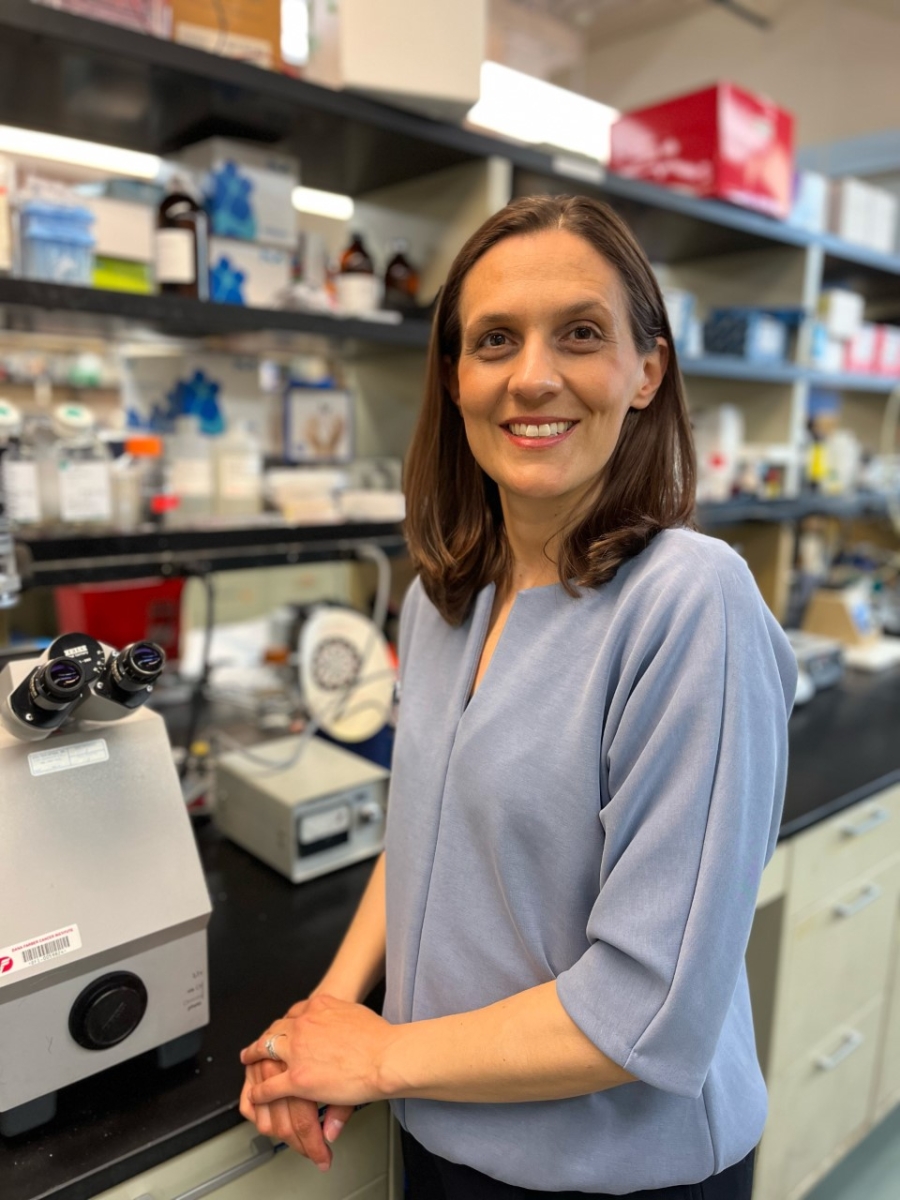 Neuroblastoma is a rare pediatric cancer that typically arises in the adrenal glands, located above the kidney. Children with high-risk neuroblastoma often have poor prognoses despite intense treatment—including maintenance treatment with retinoic acid—underscoring the need for new treatments to improve long-term outcomes. Retinoic acid, which is orally available and generally well tolerated, helps neuroblastoma cells mature (differentiate) into normal cells; however, this process is entirely reversible once the retinoic acid is withdrawn. If this differentiating effect could be made permanent with the addition of a second drug, a combination treatment with retinoic acid could become a novel method of preventing patient relapse. After testing a panel of 452 small molecule drugs, Dr. Weichert-Leahey discovered that a drug called PF-9363 accentuated the effects of retinoic acid in neuroblastoma the most. She will now study how PF-9363 functions, alone and together with retinoic acid, both in cells and patient-derived neuroblastoma models in mice. These experiments will indicate whether combinations of this new compound with retinoic acid may improve outcomes for children with high-risk neuroblastoma.