David M. Livingston, MD, was an internationally recognized expert on the role of oncogenes and tumor suppressor genes in breast and ovarian cancer and a beloved member of the scientific community. He served on the Board of Directors at Damon Runyon from 1992 until his death in 2021, including fourteen years as Vice Chair of Scientific Programs. David was passionate about training future generations of scientists and mentored scores of young researchers throughout his career, many of whom are now independent investigators at leading cancer research institutions.
In 2015, David was instrumental in establishing the Damon Runyon Physician-Scientist Training Award, which seeks to recruit recent medical school graduates into cancer research by providing them with intensive, mentored research training and up to four years of funding. In recognition of David's legacy and commitment to excellence at Damon Runyon, the Foundation has created the endowed Damon Runyon-David M. Livingston, MD, Physician-Scientist Award to support the research of a Damon Runyon Physician-Scientist who best embodies David's dedication to excellence and unyielding commitment to making paradigm-shifting progress against cancer.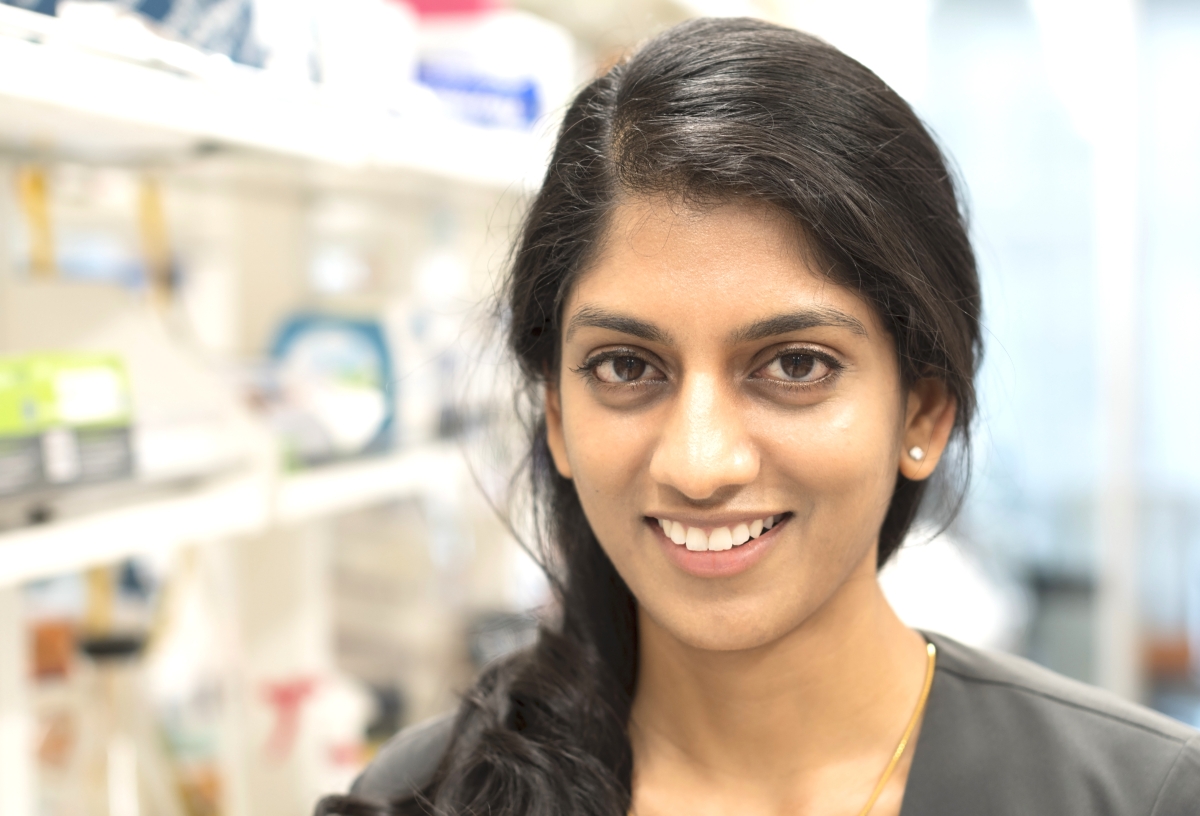 On June 7, the Foundation named Mounica Vallurupalli, MD, of Dana-Farber Cancer Insitute, the inaugural recipient of this award. Dr. Vallurupalli's research focuses on proteins called splicing factors, which play a critical role in gene expression and, when mutated, can contribute to the development of certain blood cancers. Using cutting-edge genome editing technologies, Dr. Vallurupalli aims to identify previously unrecognized therapeutic targets for treating splicing factor-mutated blood cancers.
Like Dr. Livingston, Dr. Vallurupalli is a committed mentor and teacher, as evidenced recently by Harvard University's Distinction in Teaching Award for her graduate course in human pathophysiology. She is passionate about increasing representation of women and other minority groups in STEM and dedicates her time to training undergraduate students and research technicians in the lab and participating in the Broad Summer Research Scholars Program for high school students. Dr. Vallurupalli is equally committed to understanding and overcoming barriers to equitable access to precision cancer care, organizing symposia and publishing high-profile perspective pieces to raise awareness about precision oncology access disparities at a national and international level.
Learn more about Mounica's research here.