It is with shock and profound sadness that we announce the passing of Damon Runyon Board Member Meghan Raveis on Friday, June 23. She was hit by a car while walking near her home in Fairfield, Connecticut. We send our deepest condolences to Meghan's husband and their three children, as well as to the entire Raveis family.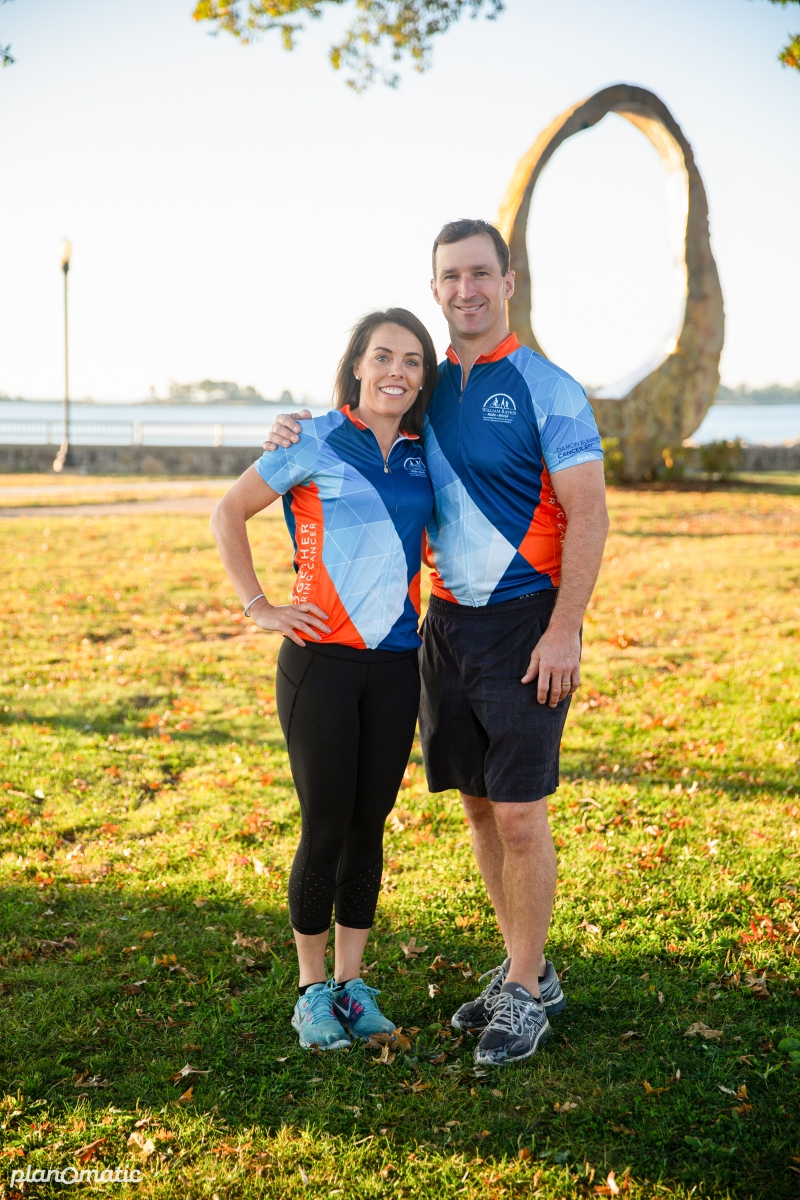 Meghan had been a valued Member of the Board of Directors since her election in 2021. As Managing Director of the William Raveis Charitable Fund (WRCF), she was responsible for the strategic direction, operations, promotion, execution, and placement of its fundraising efforts. Through her efforts, the fund more than quadrupled its fundraising. In 2015, she launched the largest event in the charitable fund's history, the Raveis Ride + Walk, an annual family-friendly fundraising event supporting Damon Runyon. By 2022, the Raveis Ride + Walk had raised nearly $4 million for cancer research. In this time, WRCF has supported over 20 Damon Runyon scientists studying dozens of types of cancer with William Raveis Charitable Fund Fellowships.
Meghan was known for her energy and generous spirit, enlivening any project she tackled. "The loss of Meghan—so full of life, creativity, keen intelligence, perspective, commitment to others, engaging leadership, and fun—seems unimaginable. I am so very, very sorry to hear this news," said Deborah J. Coleman, Chair of the Damon Runyon Board of Directors.
Meghan will be greatly missed by the Damon Runyon Board and community. Her impact and vision will live on in the scientific discoveries and life-saving therapies her philanthropic efforts made possible.