More than 1,200 people from the five boroughs of New York City and beyond took part in the Runyon 5K at Yankee Stadium on Saturday, July 29, 2023, to support the nation's brightest young scientists as they pursue breakthroughs in cancer research. Since the inaugural event in 2009, the Runyon 5K has raised more than $6 million.
Congratulations and thanks to our top fundraiser, Theo Lechleiter, who raised nearly $5,000, and our top fundraising team, Bluebirds in Pinstripes, who raised over $7,600!
"From cancer survivors and their friends and family members to baseball fans and runners, all participants come with a common goal: to support groundbreaking cancer research that will save lives," said Yung S. Lie, PhD, President and CEO of Damon Runyon.
The Runyon 5K route wound through the ballpark's concourses and ramps, up the stairs between levels, and around the warning track that circles the field. Runners and walkers ranging in age from 5 to 87 traversed the course alongside scientists funded by Damon Runyon.
The Runyon 5K marks the latest chapter in the Foundation's long history with the Yankees. After the Foundation's establishment in 1946, Joe DiMaggio was on its Board of Directors and Mickey Mantle was an active fundraiser. Damon Runyon, who died from throat cancer in 1946, was a New York writer who began his career as a baseball journalist. He revolutionized how the game was covered and often reported on Yankees games.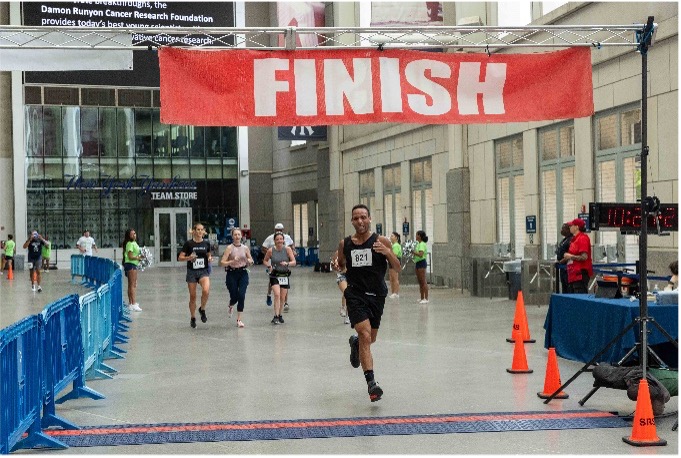 The 2023 Runyon 5K was sponsored by GCT USA, CLIF Bar & Company, MUSH, Poland Spring, Cabot Creamery, Fleet Feet NYC, New York Post, and SiriusXM.