Jason M. Sheltzer, PhD (Damon Runyon-Rachleff Innovator '18–'20) and Christopher Jewell, PhD (Damon Runyon-Rachleff Innovator '14–'18) have received the Presidential Early Career Award for Scientists and Engineers (PECASE). The PECASE is the highest honor bestowed by the United States government to researchers at the beginning their independent research careers, who show exceptional promise for leadership in science and technology.
Dr. Sheltzer, at the Cold Spring Harbor Laboratory, is developing cutting-edge chromosome engineering technology to find precise cancer treatments that will not harm healthy cells. Nearly all cancer cells have more than or fewer than the normal 46 chromosomes, a condition known as aneuploidy. He is studying how aneuploidy affects cancer and how this abnormality can be exploited to help with prognosis and to develop novel therapies. "The financial support provided by Damon Runyon has been absolutely essential for our work exploring the role of chromosome dosage imbalances in cancer. We're thankful for their continued support," says Dr. Sheltzer.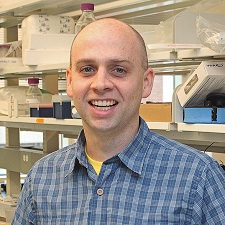 Dr. Jewell, at the University of Maryland, College Park, is integrating bioengineering, immunology, polymer design and other advanced technologies to design better treatments for cancer and autoimmune diseases. "The Damon Runyon Innovation Award helped catalyze not just my research, but really my independent career as well," says Dr. Jewell.