At the annual meeting of the American Association for Cancer Research, held this spring in Orlando, former Damon Runyon Clinical Investigator John V. Heymach, MD, PhD, started with the bad news.
"Non-small cell lung cancer (NSCLC) remains the leading cause of cancer mortality, and historically, about half of patients who undergo resection experience recurrence," he said. In other words, even though chemotherapy followed by surgery is beneficial for many patients, the cancer often comes back.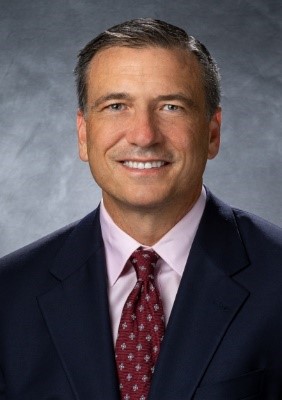 Fortunately, this was followed by the good news: new results from a phase III clinical trial known as AEGEAN, led by Dr. Heymach and his team at The University of Texas MD Anderson Cancer Center. The results show that NSCLC patients who receive an immunotherapy drug called durvalumab and chemotherapy before surgery, and continue durvalumab after surgery, fare better than patients who receive chemotherapy alone.
Previous studies have indicated that both "neoadjuvant" immunotherapy, administered prior to surgery, and "adjuvant" immunotherapy, administered after surgery, can reduce recurrence rates among lung cancer patients, but the AEGEAN trial is the first to combine the two treatment approaches.
Compared to patients who received chemotherapy alone, patients treated with durvalumab saw a 32% reduction in cancer recurrence and were significantly more likely to have their cancer cured. Importantly, receiving immunotherapy treatment prior to surgery did not make it more difficult for patients to undergo surgery, which had been a concern among investigators.
"We are excited to see that the trial has achieved both its primary endpoints of improving pathological complete response [i.e., cure] and significantly reducing the likelihood of disease progression, recurrence, or death," Dr. Heymach said. "The good news for patients with NSCLC is there are now multiple different regimens that have shown improvements in outcomes. This study has laid the foundation that we can build on by designing new combination regimens on top of this effective backbone."
This research was published by the AACR.