"We first learned of Damon Runyon shortly after I lost my son to cancer," said Jean Singer, Founder of The Jake Wetchler Foundation for Innovative Pediatric Cancer Research. "We decided to establish a foundation, in honor of Jake who wanted his savings to go to cancer research so no other child would experience what he went through."
"The people at Memorial Sloan Kettering Cancer Center directed us to Damon Runyon," added Ms. Singer, "who said if you want to understand how to run a foundation effectively, talk to the people over there. Damon Runyon has this knack, or this process, or whatever magic it is that they do, to find the best of the best."
Shortly after The Jake Wetchler Foundation was launched, it created a partnership with the Damon Runyon Cancer Research Foundation to recognize innovative researchers in the fight against pediatric cancer. The Damon Runyon-Jake Wetchler Award for Pediatric Innovation will be given annually to a third-year Damon Runyon Fellow whose research has the greatest potential to impact the prevention, diagnosis or treatment of one or more forms of pediatric cancer.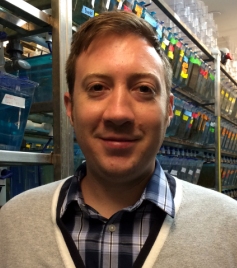 At the annual Fellows' Retreat, the first Award was given to Mark W. Zimmerman, PhD, a Damon Runyon-Sohn Fellow at Dana-Farber Cancer Institute and was presented by members of The Jake Wetchler Foundation for Innovative Pediatric Cancer Research. It is a $5,000 prize with no restrictions on its use.
"We are thrilled to partner with The Jake Wetchler Foundation to fund pediatric cancer research," said Yung S. Lie, PhD, Deputy Director and Chief Scientific Officer at Damon Runyon. "The selection of Mark as the first award winner is an excellent choice, he's a gifted scientist who is also dedicated to reducing suffering and saving the lives of children with cancer."
Click here to watch a video of Jean talking about the award.