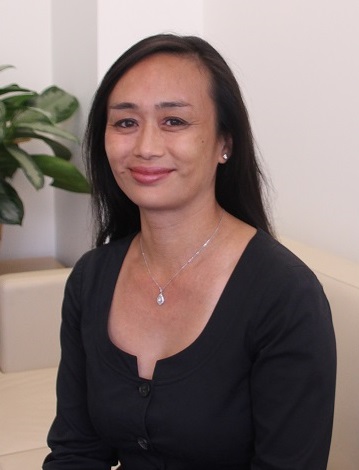 New York, NY August 15, 2018 –Chairman Alan M. Leventhal of the Damon Runyon Cancer Research Foundation today announced the appointment of Yung S. Lie, PhD, as incoming Damon Runyon President and Chief Executive Officer. Dr. Lie succeeds Lorraine W. Egan, who will step down as President and CEO in December. Dr. Lie, currently Deputy Director and Chief Scientific Officer of Damon Runyon, is the first scientist and Damon Runyon alumna to lead the organization since it was founded in 1946.
"The Damon Runyon Board of Directors unanimously and enthusiastically supported the selection of Dr. Lie as the next President and CEO of Damon Runyon. It is a testament to the strength of our organization and the leadership of Lorraine Egan that we have the ideal successor within our organization," says Alan Leventhal, Chair. "With her impressive scientific background and deep commitment to Damon Runyon's mission, Dr. Lie will seamlessly lead our organization into the next era of cancer breakthroughs. She's one of our own."
Says Dr. Lie, "As a former Damon Runyon Fellow myself, I am passionate about our mission to support exceptional early career investigators to accelerate breakthroughs in cancer research. I am excited to now lead Damon Runyon and look forward to continuing to work with our Board of Directors, donors, scientists, and staff."
Dr. Lie received her BA in Molecular and Cellular Biology from the University of California at Berkeley and earned her PhD in Biological Sciences from Stanford University. She then worked as a bioinformatics consultant at Celera/Applied Biosystems, contributing to the Human Genome Project. Dr. Lie completed postdoctoral research in neuroscience as a Damon Runyon Fellow from 2001-2004 at the University of California at San Francisco and at The Rockefeller University. She joined Damon Runyon as Scientific Director in 2008 to lead its prestigious scientific award programs and was promoted to Deputy Director and Chief Scientific Officer in 2014.
During Dr. Lie's tenure, Damon Runyon scientists have been at the forefront of the immunotherapy, genomic and precision medicine revolutions in cancer treatment. She has overseen the selection of over 550 new award recipients -- an investment of $140 million. Dr. Lie has led Damon Runyon's efforts to identify gaps in funding that impede progress against cancer and to develop innovative ways to foster breakthroughs, resulting in the creation of three new Damon Runyon award programs: the Dale F. Frey Award for Breakthrough Scientists, the Damon Runyon-Sohn Pediatric Cancer Fellowship Award, and the Damon Runyon-Physician-Scientist Training Award. She also leads Damon Runyon's Accelerating Cancer Cures partnership with leading biotech and pharmaceutical companies.
Dr. Lie is a member of the Board of Directors of the Health Research Alliance, comprised of leading nonprofit funders of biomedical research.
For more information contact:
Ronni Berke, Director of Communications and Marketing
ronni.berke@damonrunyon.org (917) 716-3158